Happy Friday everyone,
I hope you have something fun planned for the weekend.
where our lovely host
Cindy
has chosen the theme "
Snowflakes
"

But before I get to my photo...I have to moan a little
...I'm so unhappy with my pictures lately.
Perhaps I need a new camera?
or this 20 year old Canon needs a good cleaning?
not sure which!
The pencil strokes did not show up on this majestic bear's coat
and I was so happy with them! Oh well...looks better IRL.
I coloured this digi image from Tiddly Inks with polychromos.
It is called
Ricky Winter Light Wishes
.
The background paper is also from Tiddly Inks.
Snowflakes cut using an older ProvoCraft die
Tall trees - MB Magnificent pines
and my old favourite Marianne tree LR0136
Rhinestones from Michaels
We have 2 wonderful sponsors this week so I hope you get
to play along...Christmas projects only.
Visit the challenge blog too for some wonderful inspiration from my team mates,
you'll not be disappointed.
and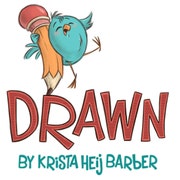 I would like to enter the following challenges:
Thanks for stopping by today.
hugs,